"Cosmo Appreciation"
"Just because we love Cosmo soooooooooooo much and miss him!! Feel sorry for him being shut up in his box so much these days.
But, don't worry Cosmo, we won't forget you. Just keep bobbing in to say hello now and then and ask KT if you can play once in a while and everything'll be fine and dandy!
By the way we were wondering if you are male or female? xx" (Natalie Houghton)

"awww....cosmo!

make sure you wrap up and keep warm over the winter if your not going to be active.
love you" (freed)
"ROCK ON THE COSMO!"(THFCGirlie)
"where are you cosmo? i miss ya loooooooads. im dead sad when you aint here. its pure mental likes. i think i love you." (ilikepirates)
"we heart cosmo....

i think we need t-shirts making..." (Gem)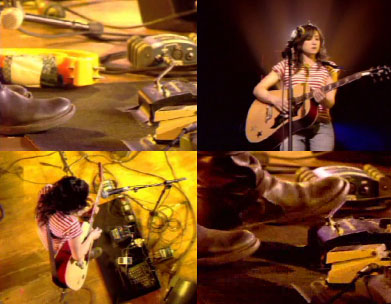 "Wee Bastard Appreciation"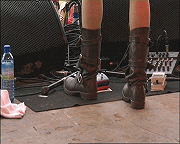 Great job you're doing li'l wee bastard! Keep up the good work! just remember to behave on live performances, but at all other times too x (NatalieHoughton)
well done yer bastard..keep it up!
i say, what make are you AGAIN?
(Freed - Leanne)
I remember my mum didnt know what the wee bastard was, and when KT goes at the gig "i want to introduce the secret 6th member of the band- the wee bastard!!" my mum thought KT was announcing that she was pregnant
(Nat)
Rock on the wee bastard!! (megs123)
Who thinks Wee Bastard is a bit loopy?!
(THFCGirlie - Chantelle)
There is only one WB, accept no imitations!! (Jaffacakes - Lisa)

WEE B RULES...
what this little devil brings to the table is simply suuuuuuuper. (Gem)
YAY!! the petite petasse (pnutz - Kate)
G'WAAANNN WEE BASTARD!! (Brushfire - Grace)