Random quotes from the Tunstallation Nation

"When did you first hear about KT?"
"I bought her album the first day it was released. I heard about her through a friend of a friend of a friend etc etc who is linked to KT and was told she had amazing talent and they certainly weren't wrong." (annalsmith)

"i saw her on popworld and thought she had cool boots. plus she was on all the festival coverage on tv so i beetled off to the internet to listen to her album and bought the album soon after lol!" (StarryTwiglet)

"Mr Jools Holland way back in November [October] '04, I'd never seen a pedal used before like KT's, so i was all "woah thats pretty amaing"!! Think i bought the album in January!!

And the rest is history...." (megs123)

"I saw the ad on channel 4 and thought she sounded amazing, so i bought the album!! I was not wrong! Oh, and ELP said she was good." (kati)

"The BHATCT video was shown on channel4 a while back. At like 2 in the morning when some weird music program is on >_>

Can't remember when exactly though." (crewdy)
"The first time i saw KT was on Paul O Grady and i was like wooooooowww!" (nedderz)
"i bought it straight away after hearing 'other side of the world'" (freed)
"i first heard bhatct on the shogun ad and thought it was catchy but didnt really pay much attention but then OSOTW came out and eventually I got off my arse and bought the album...I had tickets to her gig before i had the album" (p-nutz)
"At the start of last year BHATCT was shown a lot on B4 (music channel playing pre-release singles), and it just blew me away there and then. I got the album a day or so after that, in mid-January. TBH, I never imagined KT would become as big as she has, or that I would grow to love the album or KT quite as much as I do now" (eric generic)

"taratata, tv program!!" (camille)
"I originally saw her playing solo supporting Joss Stone at the fairly intimate Scala in London.
Didn't really get in to her until her first Jools performance about 10 months later though." (Lorne)

"I met Brushfire (Grace) and she wouldn't stop going on this KT Tunstall woman. Watched KT's BHATCT performance on Des & Mel, and now I'm hooked, cheers Gracie." (THFCGirlie)

"I heard from her when i was in England during summer of 2005.I was doing some ironing when Other Side Of The World came from a music channel.I was like oooooooooo now that artist i like!!been a fan since" (Ethz Dudette)

"they play her quite a lot on Radio1 (on the colin and edith show and various others) and i first heard her there, then she started popping up all over the place
i heard her busking on Radio1, at the "One Big Weekend", but no proper busking unfortunately. that would be soooo cool" (piano gal)

"saw an ad on tv in december 2004. looked aroudn for album then got it march. (when re release came out." (parklife)
"Heard of her through some UK friends on another forum and found her album on import in HMV in May. Listened to it & quite liked it, but due to the import price, I didn't buy it then, but bought it a month later on a whim (not knowing that it was being released here properly 2 weeks later, but never mind). By that stage,
I'd completely forgot how it sounded, so it took a few listens for me to get into it and now I looooooooove it!" (ontheothersideoftheworld)

"I first heard of KT from a British friend on the Patty Griffin forum in January of last year... I ordered the import and it took FOREVER to get here, but it seriously has not been out of my CD player since I got it in November. It's like crack. I can't stop listening to it. I'm actually a couple years older than KT, but this album makes me want to be a teenage groupie fan again (no offense, teenagers!) and just go on the road to every show, because she's that good. Not many albums do that to me anymore. I'm waiting for my friends to hold an intervention. LOL" (Mis)

"I heard about KT in Mid-late December. I was watching CMT and around noon it starts a section where it plays music videos for like four hours. Anyway i had the thing muted cause i was listening to music on my comp. I just happened to turn the sound on right when KT came on. I was completely shocked when i first heard BHATCHT. Anyway i got on yahoo,google, and msn searching for music videos,bios,and anything else i could find. I found the official site then watched the videos under album. I was glad that i could hear some of the tracks and i enjoyed them very much. I was disappointed when i found out that ETTT wasnt in US. I listen to the videos constantly (atleast 2-3 times a day) and when i get CD ill be like Mis. LOL Non-stop Tunstall. I imagine ill end up buying 2 CD's cause ill end up listening to the one that i get some much itll probabaly wear out. Ill go through atleast 20 AA batteries listening to it they first week or two." (prom)
"I saw her TV interview at Glastonbury. The one she did in the pink dress and wellies and kicked the "wee bastard" but it still wouldn't work. She just went on and played without it.

I like the way she was unfazed by the technical failure, the mud or the TV.

Most importantly I enjoy the way she plays live when so many "artists" fake it, she delivers. Not always the same Laughing but that is the joy of a live performance.

Those ten years of "instant stardom" learning her craft have really paid off. The guys she has surrounded herself with have all also served their dues and it shows in their live performances too." (Rialto)

"I heard "Other Side of the World" through a friend when she sent me this MP3 ("You have to listen to it," she told me, I remember) and I remember not being able to stop listening to it. I think in the first sitting iTunes counted me to have listened to it about 51 times...

Then I saw her set and interview from the Australia/NZ Yahoo Launch page, and then the recording of her on Jools, and I decided I really needed to get the CD.So I went to the city and tried looking through Virgin Megastore cause they usually have an adequate selection of imports. Turns out they were sold out of them! But the lady at the counter said I should look anyway, so I did. I ended up crawling on the ground and checking the bottom shelves and knocking some people over just to get my hands on the CD! Laughing Now my friend who sent me "Other Side of the World" thinks of me and crawling around the floor whenever she hears KT down in New Zealand...

I ended up getting the CD as an import through Amazon.com. Yeah. The crawling did nothing (grrr to Virgin Megastore... they didn't carry the Editors CD I wanted either until about five months later! Got that off the Internet as well), but I got it in the end. And it's been stuck in my CD player since." (Libragrrl2001)

"There was an little article in a newspaper about her, I red it and downloaded a few songs. Later I bought the album" (moufette)


"first heard/saw KT play in her bedroom in college 1994

lucky me!!!!" (bristolmark)

"my english teacher was playin eye 2 the telescope in english 1 day and i was blown away by her voice. and here i am a loyal fan!" (Becky001)

"In January 05, I went on Holiday to the UK and I stayed in West London.

Anyways at the Tube station there, while I'm walking down the stairs to the platform...I see this small billboard that reads "KT Tunstall...New talent." The name would stick in my head, as I took the train everyday to central London.

So back in Australia...I search upon her stuff...and then I ended up buying her Album "Eye to the Telescope." (thechulloran)

"I'm late the club but I'm happy to say I learned about KT on the "Today Show" -- I look forward to hearing more of her music." (vworld)

"Really corny but sometime before xmas 04 me and my gf were slummin it in our pjs under a duvet on the sofa and the bhatct video came on and we just looked at each other and went wow! and spent the entirity of the song debating whether she could possibly be the lead singer of the beautiful south goin solo and what we thought her influences were, obviously at the end it said her name so we knew, but it doesnt end there...

cathy got me the album for christmas, i got her tickets to the spring tour for valentines day (and she got me the ep), then she met her at her uni (im in shef shes in newc) and put her on the phone to me, then for her 21st i got tickets for the autumn tour and we went backstage to the dressing room afterwards. you would not believe how much i tried to get liverpool tix as a xmas pressie!!

now it seems like shes completely our thing, whenever a single comes out we buy each other them and post them, between us we've probably got every one in every format.
I guess its a way for us to feel close when we're apart cos every time i hear a kt song theres a million and one memories attached to it." (Chocolate _Lullaby)

"My Friend - Bought me a Kt Concert ticket and her CD for my Birthday - to be honest I had never heard of her, so I listened to the Cd - thought that's not bad. Anyway went to see her in the Waterfront Hall when she came here in October 2005. And she was Great she really blew me away and as for Kenny - well - as you know I am his no 1 fan. So really I have to thank my Friend for introducing me to Kt, and the lovely Kenny." (MARTINA)


"What did KT change in your life"
"It just makes my life even better! Big cheers for KT, her music and her band!" - NatalieHoughton

"KT has given me renewed belief that if you want something bad enough and are prepared to stick it out and work your ass off for it then it can happen." - Helen
"Well ive had a pretty rubbish year, but i'll stick ETTT on and im my old cheery self again!! she just inspires me beyond belief!!" - megs123

"I'm learning guitar now 'cause of KT. Half the bands you see where girls play guitar it looks awkward and stupid but KT looks like she's having a blast when she performs so I thought if she can do it so can i.

Its awesome even though my fingers wreck but its loads of fun, youve always got something you could be doing and its good if you want an excuse to talk to someone
Cheers KT x" - Manny05 (Georgia)
"I suppose when I listen to ETT in the future it'll remind me of my final year at Uni, having weepy moments to "Under The Weather" and "Throw Me A Rope" when the dissy wasn't going well, jumping around to "Suddenly I See" on a Friday afternoon...........
I think the album has made me really THINK about the direction of my own life too, and that "if there's a will there's a way"! KT herself is an inspiring kinda soul, so vivacious and intelligent!

And finally, through KT's ace board, I have met some stunningly fabulous new friends, and I hope to meet more of you in times to come! Roll on more mad nights out together!

OOooooh and I finally decided that I could give the old geetar a go because the Tunstall makes it look so darn fun, so I'm getting lessons off my wee sis
" - thefuturemrsvegas (Jen)
"Second, I've gotten a lot more optimistic after I started listening to her album constantly. Not only that, but she's inspired me as a musician to really get out there and play, no matter what other people tell you (for her, it was the age thing when getting a record deal. For me, it's just the fact that some people don't take me seriously). I don't know what else to say about that, other than KT has helped shape my musical dreams.
So cheers KT! Keep on rockin' because we all love you!
" - Libragrrl2001

"Favourite KT song and what it means to you"
"Mine is 'Universe and You'... because her voice in that track makes me feel that anything is possible... it's a downbeat song, but it always lifts me up when I hear it." - entroducing

"Heal over - i can just really relate to it and it just gets more beautiful everytime i hear it!!" - megs123
"For me it has to be Through The Dark because it just makes me think that whatever happens it's just water under the bridge, and that i'm learning so much about life at the moment so it's all new and strange but really fun too.
and Suddenly I see because its just such a happy song and i can think about everything i aspire to be... " - Starry Twiglet
"The first song that hit me was Heal Over, music went straight to my heart, then I discovered (and translated!) the lyrics, which went to my mind and meant a lot to me." - Wiseguy
"I've absolutely fallen in love with If Only. Everything that KT has done is just fantastic, and they all mean something to me, but I think If Only just means that little bit more." - Becs

"No matter how much i hear OSOTW it always sounds fresh to my ears. A song you can play over and over and never get bored of speaks volumes in my opinion." - Jaffacakes (Lisa)

"Ive always loved silent sea, its just such a lovely song and i think its really different. Stoppin' the love puts me in such a good mood
" - Peps
"I think there's a few songs that'll be my 'favourite' at certain times. Suddenly I See is WAY up there, especially when live... and also, Heal Over... oh blimey. and Universe & U, just for 'we are building BRIIIDDGGEEESSSSSSS' wow! and Stoppin' the Love is definitely growing on me! oh, and One Day, such a HAPPY SONG!
" - Brushfire (Grace)

"KT Lookalikes"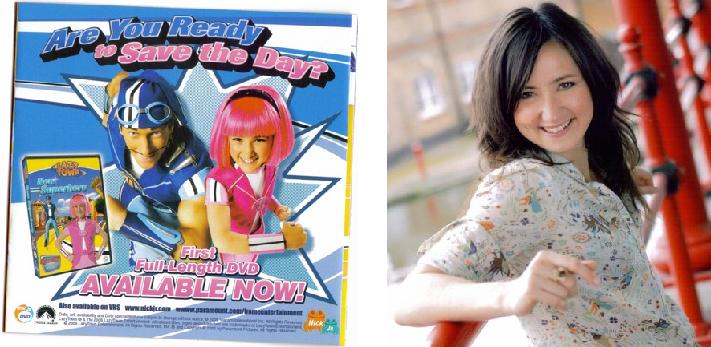 Posted by Andy B

"The Sweetest Post For KT"
"You are fantastic, fabulous, adorable, natural, accessible, brilliant, the best artist of the year, generous with its public, admirable, surprising.... there exists not enough adjectives to define you!" (kris9)
FAO Miss Tunstall:

You are spiffing. (xrosiex)

"KT, you're amazing!! My English is a little bit limited to explain how I feel but I just want telling you that you're an amazing sweet singer, writer AND musician!!

your songs are always beautiful and so full of truth meaning
YOU ROCK!!!! (Camille)


"Add Your Hugs For KT"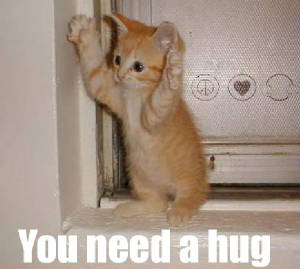 "sometimes words are useless... but a good hug is always necessary...
I'm sending all my good vibes, support and happy thoughts to KT!" (Aureliaaaa)

"Lots of hugs always from me!! Xx" (Natalie Houghton)
"Yeah, must sometimes be tough being on the road, away from family and friends, and having become that huge.

KT, if you get to read this and ever feel blue, just remember one simple thing :

WE LOVE YOU TO PIECES

May we be your family while you're away and when you need some comfort. Everybody loves you, that should make up for anything

G'wan girl, you know you're doing exactly what you've always dreamt of, even though there are ups and downs. Anyway we'll be here for you no matter what

Now be a good girl and have a glass of whiskey will ya?"(angloreg)

"...here is a really big cuddle for KT and anyone else who may be feeling just a little bit down at the moment." (AlisonWood)
"HUGS!" (Eimear)
I am sending good vibes out to her.

" Kt, if you read this hun, get yourself to a raike session, try some relaxation techniques, it all helps ". (Vickid)


"HUGE SQUISHY HUG FOR KT!!!

you know i like my hugs

and here's a chocolate bar too......that tends to help a bit... feel better soon KT!" (freed)

"Keep ur chin up KT, you can always come on here to feel great about yourself, WE LUV YA!

Claire xxx" (*Titch*)

"Awww KT!!

BIIIIIIIIIIG HUGS!!

And like Guy said, whenever you miss your family, we'll be the backup one" (megs123)

"..., it's not nice hearing that you're sad in any way! And I know we are little consolation for being away from your family and friends a lot and all the stress that you're going through, but hoping the fact that we'll be here supporting you whatever is some help...?

Everyone loves you. So don't worry, be happy..." (jacsgud)

"We all love you lots KT. Just remember whereever you are in the world, log on and we're all here

*hug*" (Nat)